Resources For Art Teachers by Art Teachers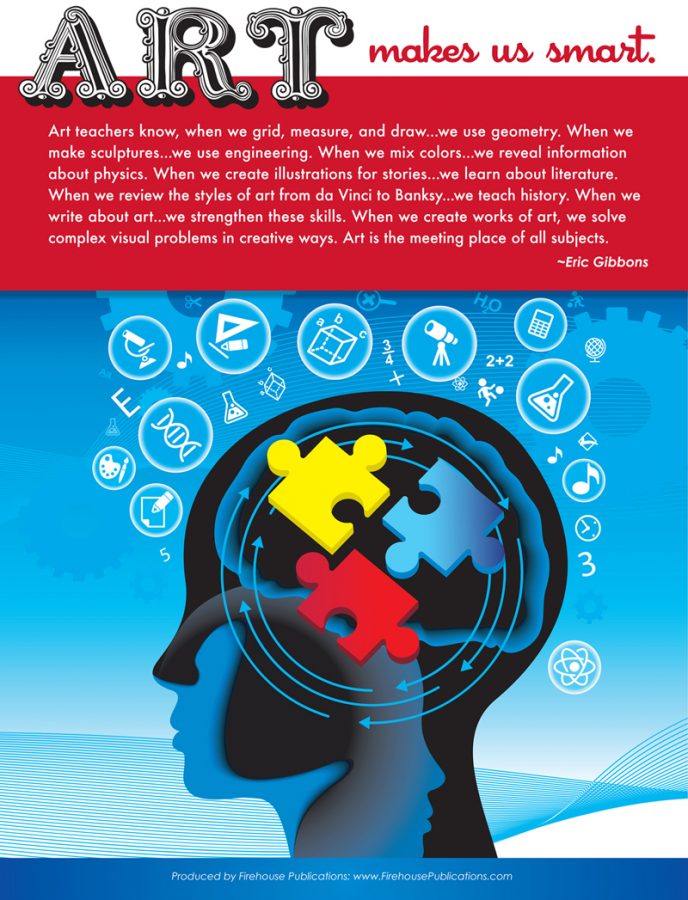 By Eric Gibbons
I have been an art teacher for 28 years, working in Japan, Egypt, and the United States. I have always made my own posters, assessments, hand-outs, and packets for my students. As I move toward retirement, I realized that I didn't want these resources to just disappear, that they might be helpful for others so they didn't need to reinvent the wheel.
It is also a small way to create a source of income as I retire. I actually approached Davis Publications and Scholastic to see if they might want to publish my resources, but they expressed no interest at all. That's when I decided to do what I could on my own. My first book was a collection of all my worksheets, tests, motivational papers, lesson outlines, material worksheets and more. I titled it "The Art Student's Workbook," creating both a student and teacher edition. It was pretty raw, and included some grammatical issues, but "I ain't no English teacher," and I decided I had to start somewhere or I'd never try. I've reworked it many times since 2010, and it's pretty good now. That books was the beginning of Firehouse Publications. (I live in an old Victorian Firehouse by the way.) Since then I have written about 30 or 40 more books. Some sell well, some sell a couple a year, but for me, sharing is the important part.
I price things in such a way that I feel I'd be willing to buy it myself. When appropriate, I include a copyright statement allowing some books to be copied by teachers for their class. I know I'd like that ability with my purchase. You can see many of my books at www.FirehousePublications.com (30% off with code 3YPBN853) and the posters I create are at Zazzle.
My best sellers show up on Amazon's top 100 Art Education Resources in July and August, like "The Art Student's Workbook," and "Art Assessments." These two books have nearly 30 years worth of my resources in them including enough 2D and 3D lessons to keep a class busy for years!
I also maintain a blog, www.ArtEdGuru.com that is followed by about 7000 to 8000 teacher weekly. There I offer a weekly post that is meant to help art teachers with lessons, class management, assessments, and tips that will make life easier. Everything is free there, but I include links to resources should someone want to make a purchase.
My advice to other art teachers is to share what you have created to help others succeed for the sake of their students. If my work helps other teachers, and their students, that is the kind of legacy I hope to leave behind when I finally retire.
Resources:
www.FirehousePublications.com
www.zazzle.com/posters4arted